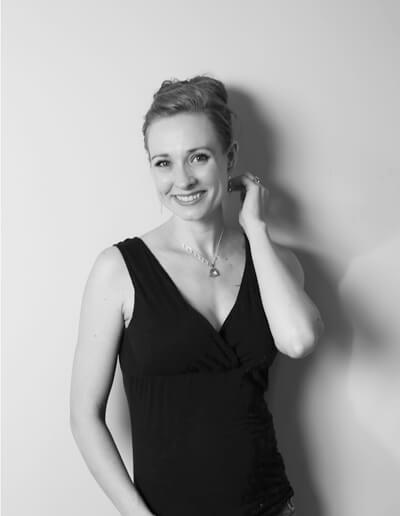 About:
Miss Arielle Fortin is an ADAPT, Acrobatic Arts, and TADA Hand Balancing certified teacher and choreographer who has been with Prestige since 2011. For over a decade she has been dedicated in the pursuit to share her passion for dance with students of all ages and has used her keen eye for technique and a growth mindset to help unlock these dancers' potential.

Prior to beginning her teaching career, Miss Arielle trained extensively as a multidisciplinary competitive dancer at Sylvan Studios and was privileged to student teach there for several years under many brilliant teachers. Her teaching career began in Sylvan Lake, but since then she has taught—both competitively and recreationally—in Lethbridge, in Canmore, and across Calgary.

Throughout the years, Miss Arielle has been sought out as a mentor to train new teachers, a teacher for city programs, a guest instructor for summer programs, and as a guest choreographer. Her love for the art of dance extends beyond the classroom, however, and you will also find her in the office, helping to plan some of Prestige's exciting programs.

When she's not teaching, Miss Arielle is also a freelance writer and editor, and she enjoys spending as much time as possible with her husband, two daughters, and two dogs. In fact, you'll likely see her rushing her daughters—who love dance as much as she does—around to their own classes.