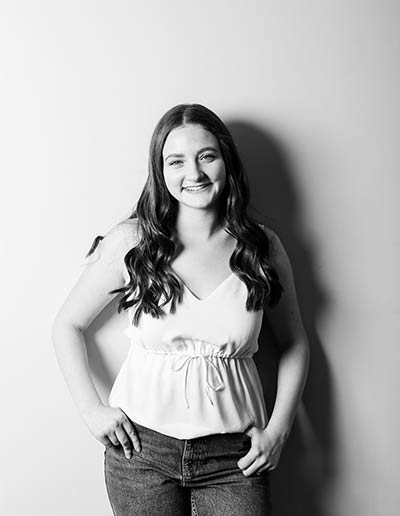 About:
Miss Sierra has been dancing at Prestige Dance Academy for the past three years as a part of the Intensive Program as well as the Student Teacher Education Program (STEP) and Apprenticeship Program. Miss Sierra has also completed all of her ADAPT Jazz and Tap exams. This year, Miss Sierra cannot wait to start her new journey as a Dance Educator and Choreographer at Prestige.

Over the summer, Miss Sierra attended the Broadway/Commercial Dance Intensive at the University of North Carolina School of the Arts where she trained in all genres of dance, acting, and singing. Through this program, she was exposed to new experiences within the dance industry and discovered new sides of herself as an artist. She is so excited to get to share all she has learned from this program and her experience as a dancer with her students.

Miss Sierra loves teaching because she is able to share her passion for dance with her students and gets to be a part of their dance journey. She is looking forward to creating new experiences and memories with the students at Prestige and can't wait for all that is to come this season!