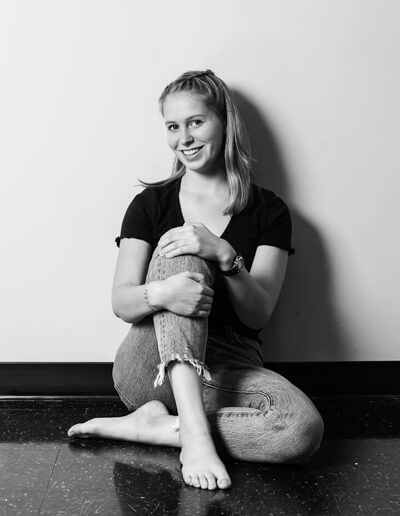 About:
Miss Tali is a former Prestige Dance Academy student who has trained in ballet, jazz, tap, lyrical, contemporary, hip hop, musical theatre, and acrobatics. In addition to competing in all of these disciplines, Miss Tali has completed her Intermediate 3 jazz exam, her Pre Professional 1 acro exam, and her Advanced Foundation ballet exam.

Although Miss Tali loves all styles of dance, her passion is tap, having attended various international tap conventions to better herself as a dancer. One of her proudest moments as a dancer was receiving the Tammy Lynn Powers Memorial Scholarship for her tap solo which was choreographed by Miss Jen.

Miss Tali is entering her second year of Health Sciences at the University of Calgary with plans to pursue medicine. In her spare time, Miss Tali enjoys reading, running, travelling, and spending time with her family and friends.

Miss Tali is very excited to be a member of the Prestige Faculty and can't wait to share her love of dance with her students and the Prestige community!