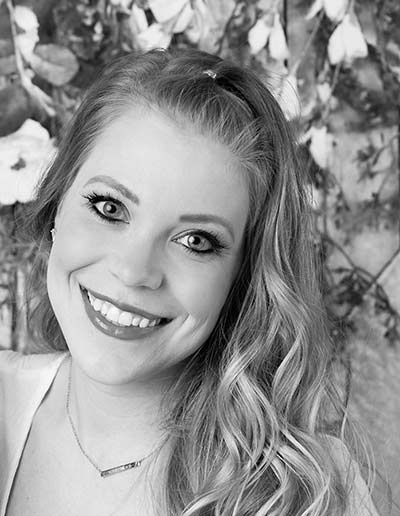 About:
For more than 28 years, Miss Victoria has been involved in the Calgary dance community and has enjoyed working as a dance educator/instructor, choreographer, and studio manager for the past 12 years. Her choreography has received countless outstanding and overall high score awards and numerous recognitions for choreography at regional and national levels. Miss Victoria is well-known for her competition choreography and has been brought in as a guest choreographer for studios located across Canada. Beginning her dance career at a young age, she spent over 15 years dancing, competing, and performing in a variety of disciplines. Miss Victoria has studied with master teachers and choreographers across the country in disciplines including jazz, tap, ballet, pointe, and cheerleading. Her extensive training also includes workshops in hip-hop and lyrical as well as three years of baton twirling and six years of training in the Viennese Waltz, Classical Ballroom, Salsa, and Jive styles. Victoria had the great pleasure of being involved as a dancer and cheerleader with the CFL's Calgary Stampeder Outriders for the 2009 and 2013 seasons.

Miss Victoria graduated from the University of Calgary with a Bachelor Degree in Communications and Culture majoring in Editing and Publications. She has received numerous awards and scholarships throughout her academic and dance career, including being nominated for a 2009 Calgary White Hat Award and receiving the 2012 Danceworks Canada "Choreographer of the Year" award. Her dance training credentials include completion of all graded jazz and tap examinations from the ADAPT syllabus. Moreover, she has completed her RAD ballet exams up to and including the Intermediate level with the Royal Academy of Dance. Miss Victoria is certified through the Associated Dance Arts for Professional Teachers (ADAPT) and holds her Professional Certification in Dance Education and Instruction. Miss Victoria is a registered acro dance instructor with both Acrobatic Arts and the Acro Dance Teachers Association (ADTA, formerly known as Acrobatique AcroDance). During her teaching certifications, Miss Victoria worked alongside master instructors to learn course curriculums, as well as how to teach and spot the jazz, tap, and acro syllabi properly and in a safe and technical manner.

Throughout her dance career, Miss Victoria had the privilege of dancing for sold out artists such as Hedley, The Goo Goo Dolls, Blue Rodeo, Luther Brown, Boys II Men, The Temptations, Girlicious, George Canyon, Trooper, Chilliwack, Dr. Hook, The Pussy Cat Dolls, and The Village People. She also danced at world-renowned events such as the 2011 Orange Bowl half time show in Miami, FL featuring The Goo Goo Dolls and the 2009 and 2013 CFL Grey Cup half time shows starring Blue Rodeo and Hedley, respectively. Miss Victoria competed at many municipal, provincial, and national competitions, including Walt Disney's Dance the Magic Showcase. She danced in Disneyland's Main Street Parade and in the Dance the Magic Showcase in 2004. This is Miss Victoria's first season with Prestige and she can't wait to get started!