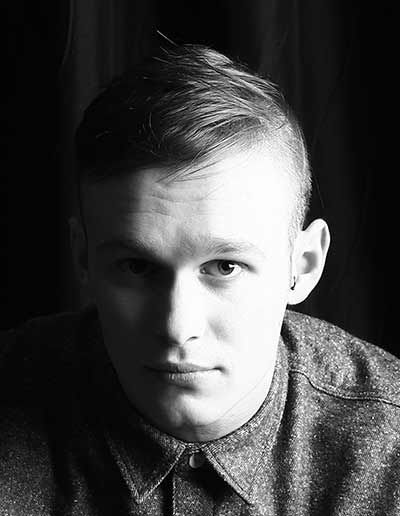 About:
Mr. Ben began his ballet training at the age of nine with Jean Butterworth School of Dance, in the United Kingdom. When Mr. Ben was fourteen, he was accepted to train with The Royal Ballet School under the teachings of Kathryn Wade, Richard Ramsay, Neil Westmoreland, Steven McRae, Ed Watson, and Hope Keelan.

Upon graduation, Mr. Ben attended Trinity Laban CAT Scheme under the direction of Martin Collins. Mr. Ben studied under many amazing teachers such as Lee Smikle (Rambert, Matthew Bourne) and Stephano Roasato (Merce Cunningham Company). During Mr. Ben's time at Laban, he was fortunate enough to dance with various choreographers including Akram Khan, Wayne Mcgregor, Darren Ellis, and Matthew Bourne. Mr. Ben also had the opportunity to perform in "The Fairy Queen"- a 1590 British Opera.

In 2013, Mr. Ben continued his training at Rambert School of Ballet and Contemporary Dance. Mr. Ben's main area of study was Graham under the direction of Dr. Ross Mckim (National Ballet of Canada). Whilst at Rambert, Mr. Ben learnt the art of sound and lighting for dance performance. Mr. Ben found this highly rewarding as he had the opportunity to light a piece on Sky Arts under the direction of Sir Robert Cohen.

In September 2019, Mr. Ben will return to education to complete his Master in Practice of Manual Osteopathic Science, with an emphasis on helping dancers through injury and rehabilitation. Mr. Ben is very excited to become a part of Prestige Faculty and can't wait to share his passion with students, faculty, and parents!