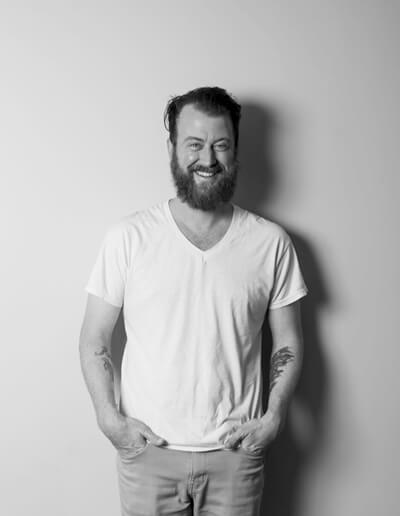 About:
Mr. Brock grew up in his mother's dance studio in the small town of Fort St John. He began teaching at the age of eleven and by the age of twelve, he began choreographing competitive tap pieces.

Trained in all facets of dance that he was near, including Irish, Mr. Brock won numerous awards as a student. After graduating high school, Mr. Brock went on tour with the hit show Tap Dogs and toured throughout the US. After tour completion, Mr. Brock taught many conventions and workshops until he decided to join Princess Cruise lines in 2000. In 2003, Mr. Brock started his own dance/production company, Ruckus Company Productions. He wrote, composed, designed, choreographed, and performed in his original shows.

By 2009, Ruckus had performed three original productions to sold-out audiences - 77 Minutes, Ricochet and Blue, with Ricochet successfully touring BC in 2008-09. In his career, he has worked on three major motion pictures gaining experience as Assistant Choreographer, and lead member in the skeleton crews.

In 2010, Mr. Brock was given his ultimate opportunity, hired as Lead Tap Choreographer and Featured Tap Soloist for the Vancouver Winter Olympic Opening Ceremonies. This provided excellent visibility and resulted in his performance receiving strong reviews worldwide.

Mr. Brock was also a featured soloist for the 2014 Calgary stampede "Grand Stand Show", and in 2017 he performed a solo at Yukichi Hattori's "Blue Gala". Mr. Brock also played the role of "The Bear" in "The Queen, the Bear and the Bumblebee" at the Bella Theatre at Mount Royal.

He is currently in the pre-production phase of his next full-length production, "Red Umbrella Girl," and his longtime presence is known and felt throughout the tap dance, theatre and music world.

Mr. Brock can't wait to get into the studio and start the dance season with Prestige!