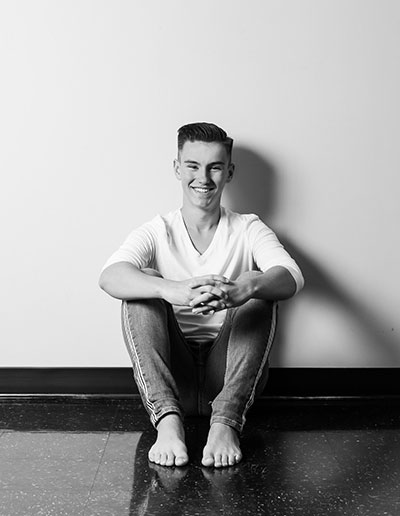 About:
Mr. Jack has been part of the Prestige Dance Academy family for over 9 years. After watching his sister at a dance competition he was inspired to join dance as well. Once he danced at his first competition, he knew that dance was his passion.

Mr. Jack participated in both the STEP team and Teacher Apprenticeship programs at Prestige, where his love for dance and working with students grew further. Mr. Jack has completed a variety of dance exams in tap, jazz, ballet and acro and he will be working towards completing his Advanced tap and jazz exams as well as his Advanced Foundation ballet exam later this year.

Contemporary has always been Mr. Jack's favorite style of dance. When he first started dancing he gravitated towards tap, but he soon fell in love with the idea of free movement.

Mr. Jack is going into his final year of High School at Ernest Manning and hopes to pursue Medicine after graduation.

Mr. Jack is eager to spread his love for dance to all of his students this year!