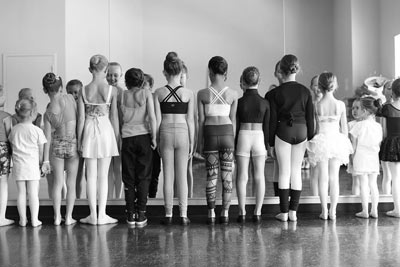 Dance camp in Calgary
At Prestige Dance Academy, we offer a wide variety of summer dance camps and summer dance programming for children of all ages. Dance camps are an excellent safe, energetic and engaging way to keep children's minds and bodies active in a social environment over the summer and other breaks during the year. All of our dance camps focus on developing skills, while having fun doing so. Kids will explore set movement exercises, imaginative improvisation activities, engaging games and important discussions. All of our camp programs are thoughtfully developed by highly qualified dance teachers and our directors team.
We offer day and evening camps over the summer months for our intensive training dance students, and day camps for our performance program dance students. Explore some of the programs we offer here:
Why choose Prestige Dance?
Our studio is built on a solid foundation of Core Values and a love for dance.
We foster a strong, warm, and welcoming environment filled with dedicated, passionate and certified staff.
Our classes follow specific syllabi with a strong focus on technical and innovative training!
We offer a wide range of dance programs including: Sessional, Performance, and Competitive.
Dance camps are active!

Do you have an energetic kiddo who loves to move? Registering your child in a summer dance camp is a fantastic way to engage your child's mind and body, they will move, groove and shake off excess energy with games and activities that are enjoyable, sociable and motivating!

Dance camps are an excellent way to inspire kids to be creative and artistic!

Dance camps inspire kids to discover their creative side with lots of imaginative dance games and activities, and opportunities for creative play. Additionally, some of our camps also offer arts and crafts!

Dance camps are play based and designed around fun and engaging themes!

Young children will have a so much fun stretching their imagination as they participate in games and activities with fun, relatable themes like Under the Sea, Disney, The Incredibles, Frozen and other fun, familiar themes.

Dance camps are good way for kids to safely socialize!

Social interaction is integral to child development but ensuring that children are participating in safe distancing and proper hygiene practices is a reality we must face today. Dance camp activities will encourage kids to play, laugh, and engage with their peers while staying safely socially distanced.

Dance camps are super-duper fun!

Above everything else, dance camps are a lot of fun for all kids! Camp participants will get to move and groove to fun familiar music, play games, participate in creative activities and engage with peers their age.