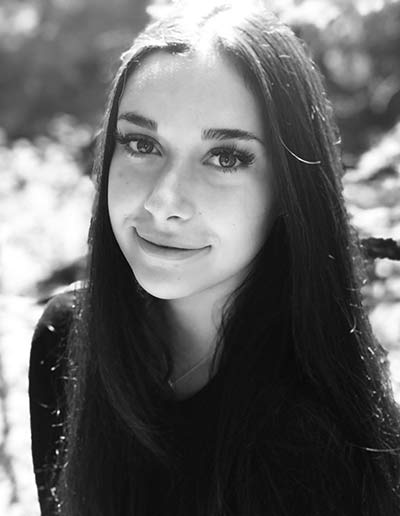 About:
Miss Gabby has attended Prestige Dance Academy for one year, during her final year of high school, and is a new member of the Prestige Faculty!

Miss Gabby has been dancing since the age of three, and competed in dance for the last eight years. Miss Gabby has had the privilege of dancing at multiple studios, and working with many choreographers over the years.

Miss Gabby has completed multiple acro examinations and ADAPT jazz exams. Miss Gabby loves all dance style, particularly jazz and acro dance!

Miss Gabby recently graduated from Central Memorial High School's PVA Dance Program, in 2019, where she had the opportunity to create and learn from many amazing choreographers and companies, including IllFX and DJD. During her time at Central, Miss Gabby learned many different dance styles including Jazz Funk, Martha Graham technique, African and many more!

Miss Gabby is very excited to begin working with her students at Prestige and can't wait for all that is to come in the wonderful season ahead!