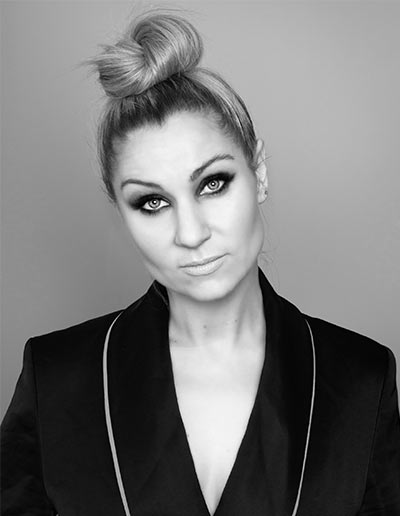 About:
Miss Lisette, an ADAPT and Acrobatic Arts certified dance educator, is the co-owner and artistic director of Prestige Dance Academy. She is well known for her insightful, innovative and masterful choreography which has won numerous awards both locally and internationally.

With a major in theatre and a minor in dance, Miss Lisette graduated from the University of Calgary with a Bachelor of Fine Arts degree. She then went on to achieve a Post Secondary Business Education from Mount Royal University. Miss Lisette has achieved her dance teacher accreditation in both the Associated Dance Arts for Professional Teachers (ADAPT) and Acrobatic Arts programs. In her youth, Miss Lisette trained extensively as a dancer, singer, and actress. She then proceeded to compete and perform internationally before realizing her passion for teaching and choreography.

Emotional, exciting, and fresh choreography has brought Miss Lisette countless choreography awards and nominations throughout the years. Most notably, for five consecutive years, she has been the recipient of the Judy-Shay Memorial Scholarship Award. Miss Lisette has developed the Prestige Intensive program from its infancy into the enterprise it is today. After many years as The Intensive Director of Prestige Dance Academy and ultimately co-owner she played an instrumental role in the opening of a second location as well as the creation of a one-of-a-kind Intensive Training Centre set to open in the Fall of 2019.

In 2017, Miss Lisette was named Jazz Director for Team Canada, and led the team to gold in Poland at The World Dance Championships. This amazing success has brought her back to the choreography panel in 2019.

Miss Lisette lives in Calgary, Alberta, Canada with her husband, Keith, and her loving dog, Toby. When she isn't at the studio you can find her travelling the world, adjudicating and spending quality time with friends and family. She is also a proud member of the Wild Rose Dance Arts Association, which is a non-profit dance organization that gives back to the dance community. Miss Lisette's purpose and passion first and foremost remains training and inspiring young people through the art of dance.