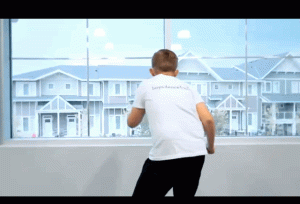 Since those first wiggles and giggles in September, you've been looking forward to moving and grooving on the stage, and now the time has finally come. On June 8th both the West and South locations are having their recitals and we want to make sure you know what to expect. So, here is a quick guide to what you should know about recital:
Timing is everything.
You don't want to be late for this important date. Actually, your arrival time is scheduled for half an hour before the show starts—and that's if you are already dressed and ready to dance. We need that time to get groups together, make sure that you have help for any costume changes, and maybe even run over your dance. Double check that you know where the venue is, and which show you are in to avoid any confusion. Being on time helps keep everyone calm. If possible, plan to be a little early.
Never fear, the dance teachers are here!
All of them. And the apprentice teachers. And the STEP team members. Yes, we will be busy, but we are there to help. Make sure you check in with a teacher and show us anything that you may need help with. If you have severe medical conditions, show us where your emergency medication is kept; if you need help with your costume changes, show us where your costumes and accessories are kept; if you're a parent bringing a small child, let us know how much help they may need. You can rest assured that we will be there to help and take care of dancers throughout the show.
We like to keep it simple. Parents and guardians drop dancers off with us, and then after the finale, we will announce when the adults can come and get their dancer, right off the stage.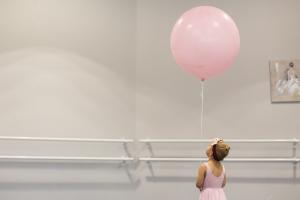 We're not magic, but things do disappear . . .
Ok, maybe things don't disappear but there are literally hundreds of kids going through that venue on June 8th, and a lot of them have very similar belongings. Tights, costumes, shoes, and personal items that you choose to bring should all be clearly labelled with the first and last name of the dancer it belongs to. We are there to help, but we aren't able to keep track of everyone's items, so make sure you have extra insurances in place to make sure that there aren't any mixups.
Spaghetti and tutus don't mix well.
It's Murphy's law. Where there is a  potential mess, there is a real mess on recital day. The show isn't that long, so just a little something to nibble on for your dancers should do the trick. Avoid anything that squishes, or sticks, because that is a  beacon that calls for a fancy costume to sit on it. Clean, dry, nut-free snacks only, please.
All for one, and one for all.
We have been dancing alongside each other all year long, growing friendships and skills, and for the recital, we need to continue to work together to show our audience our best. This means that you should be practising your dance at home—even if you know it well—and you should make sure that you have all the pieces needed to make your costume complete. Make sure that you have the correct shoes, colour of tights, hairstyle, and the accessories that will ensure that you match the rest of your group. This helps give you, and your group, the confidence to have fun on the stage, as well as make the show more entertaining for your audience.
No pictures, please!
As always, we have a professional videographer to record this exciting day, so your guests don't have to worry about missing a thing. What's more, for the first time ever, we are offering the link to the video for free. Remind your guests that the lights from phones and cameras are very distracting, and therefore dangerous, when you're on stage. There will be plenty of time for pictures before and after the show.
We are extremely proud of all of our dancers, and are looking forward to an amazing day, which leads us to the most important thing to remember about recital:
HAVE FUN!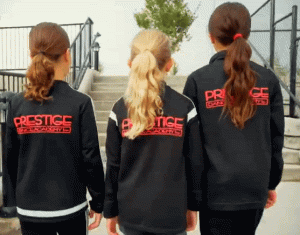 Have more questions? Let us know, we'd be happy to help.