It has been a few months since many of our dancers have been in the studio and over that time there is a very good chance that your dancer has grown out of their old dancewear. So, whether you need a larger size, new pieces for new classes or just need to replace your old dancewear, we have you covered!
We are so excited to invite our families to our safe and socially distanced dancewear sales on August 20th and 27th at the ITC dance studio (6725 Fairmount Dr. SE, Calgary, AB T2H 0X6). Please enter through the back, garage door.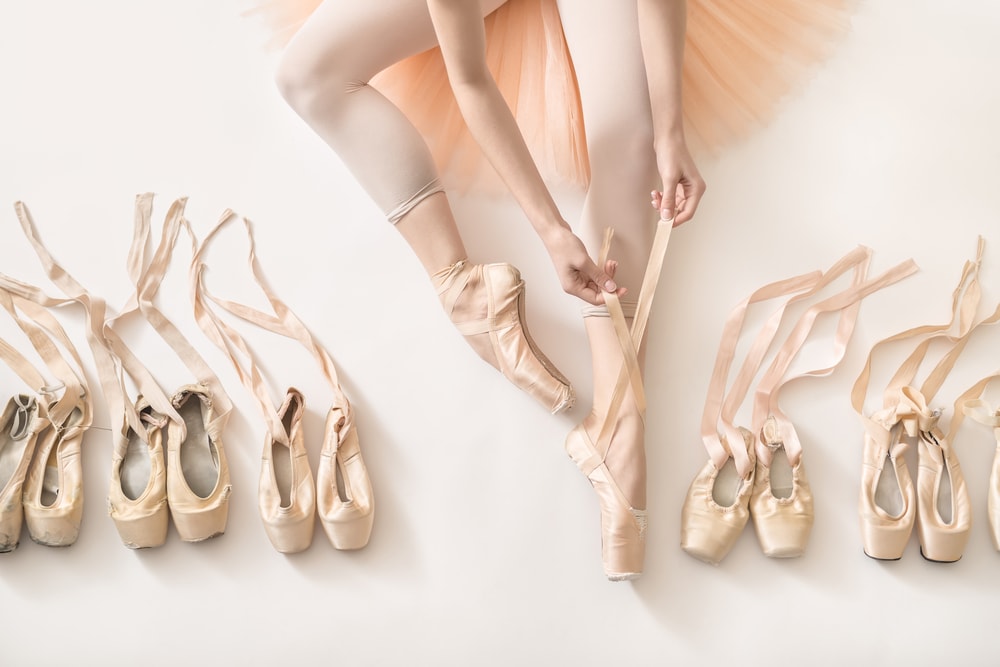 At the studio, we sell all of the dress code pieces required for our "in-person" classes. From bodysuits to tights, to footwear, we have it all! We host this sale for our families to streamline the shopping experience; making it faster, more efficient and more convenient for you and your busy schedule. This year we will be conducting our sale with social distancing protocols and sanitization processes in effect, for more information on how we are hosting the sale, read through our "Back to Dance Sale" checklist below:
Back to Dance Sale Checklist:
Step 1:
Take a quick run-through of your dancer's dancewear needs for the fall; we suggest making a list of all of the items they will need for their class/ classes. Our dress code can be easily accessed through our website or in your "Welcome" package.
Step 2:
Book an appointment with the studio by emailing hello@prestigedance.com. We will be taking appointments for the sale on a first-come, first-serve basis. We are hosting the sale on an appointment basis this year to ensure we can follow social distancing standards and proper sanitization, prioritizing the safety of our dance families.
Step 3:
Grab your masks and head down to the ITC studio for your scheduled appointment. Upon arrival you will be greeted by a staff member, who will be wearing a mask and gloves, they will take you to a designated area and assist you in finding the proper dancewear for your child's class or classes.
During your appointment your dancer will have the opportunity to try on both their footwear and dancewear to guarantee proper sizing; our staff can happily lend assistance and advice on sizing if you need it.
Step 4:
Once you have found your items, your designated staff member will note your items and put them on your file. We have chosen to perform contactless payment for our dancewear sale this year, so, instead of paying at the studio, we will be charging the card you have on file.
Step 5:
Take your items home! While we will be vigilant about sanitizing all of our items at the sale we do recommend you sanitize them once more after they have arrived home. This can be achieved simply with a disinfectant wipe or spray.
**Please note that all shoes and dancewear items have been left untouched for over two weeks leading up to the sale and will be sanitized thoroughly throughout the sale.
We look forward to seeing you at the studio and outfitting the dancers in their new gear. If you have any questions about the sale, please do not hesitate to contact us.